The website jainpedia.org is the principal site in the network of websites of the JAINpedia project. There are three related yet standalone websites that also form part of the online resource. Although they can all be accessed from jainpedia.org, they cater to different audiences and have different aims from the JAINpedia website proper.
The education site is especially for young children and teachers who lead classes on Jainism in England and Wales.
Learn Jainism website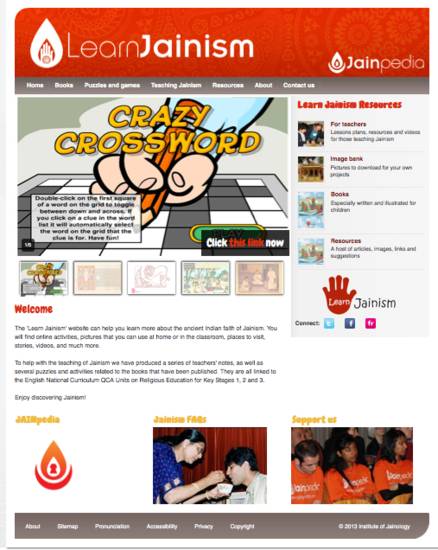 Learning about a variety of faiths is part of the National Curriculum for England and Wales. This dedicated JAINpedia education resource holds downloadable teaching materials to help primary-school teachers create interesting lessons that explore the Jain religion and cultural traditions.
As well as incorporating the content of the old Learn Jainism site, such as the games and quizzes, the new Learn Jainism website also features specially commissioned material and short videos explaining how to use the materials.