Museum curators and librarians
The enthusiasm, patience and persistence of various members of staff at the different partner organisations have greatly contributed to the success of jainpedia.org and the wider project. The JAINpedia team would especially like to thank the following individuals.
Beth McKillop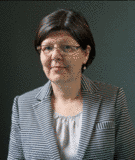 Deputy Director of the Victoria and Albert Museum, Beth McKillop joined the museum's Asia Department as Keeper in 2004, later becoming Director of Collections. A specialist in Korean art, Beth is a past president of the British Association for Korean Studies, a trustee of Asia House and of the Muban Educational Trust, a charity that promotes the study of Chinese print-making.
Gillian Evison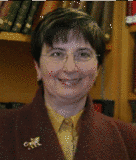 Head of the Oriental Section at the Bodleian Libraries, University of Oxford, since 2009, Gillian Evison has an academic background in Hinduism. Appointed Librarian of the Bodleian's Indian Institute in 1993, Gillian has a particular interest in the curatorial and technical challenges offered by digitisation. She has directed a number of digital projects aimed at improving access to information on manuscript resources.
Nick Barnard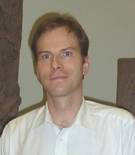 Nick Barnard is a curator of South Asian art at the Victoria and Albert Museum, with a particular interest in the V&A's Jain art collections. He recently curated the JAINpedia display of Jain manuscripts and paintings at the V&A. He is also interested in Indian sculpture and Indian jewellery, on which he completed a book in 2008.
Other museum curators and librarians

| | |
| --- | --- |
| Nikolai Serikoff | Asian Collections Librarian at the Wellcome Library |
| Bruce Barker-Benfield | Senior Assistant Librarian, Department of Special Collections and Western Manuscripts at the Bodleian Libraries |
| Alasdair Watson | Curator of Middle Eastern and Islamic Manuscripts, Bodleian Libraries |
| Burkhard Quessel | Curator of the Tibetan Collections, Department of South Asia Collections at the British Library |
| Marina Chellini | Department of South Asia Collections at the British Library |
| Michael O'Keefe | Head of South Asia Collections at the British Library |
| Susan Whitfield | Head of Asia, Pacific and Africa Collections at the British Library |