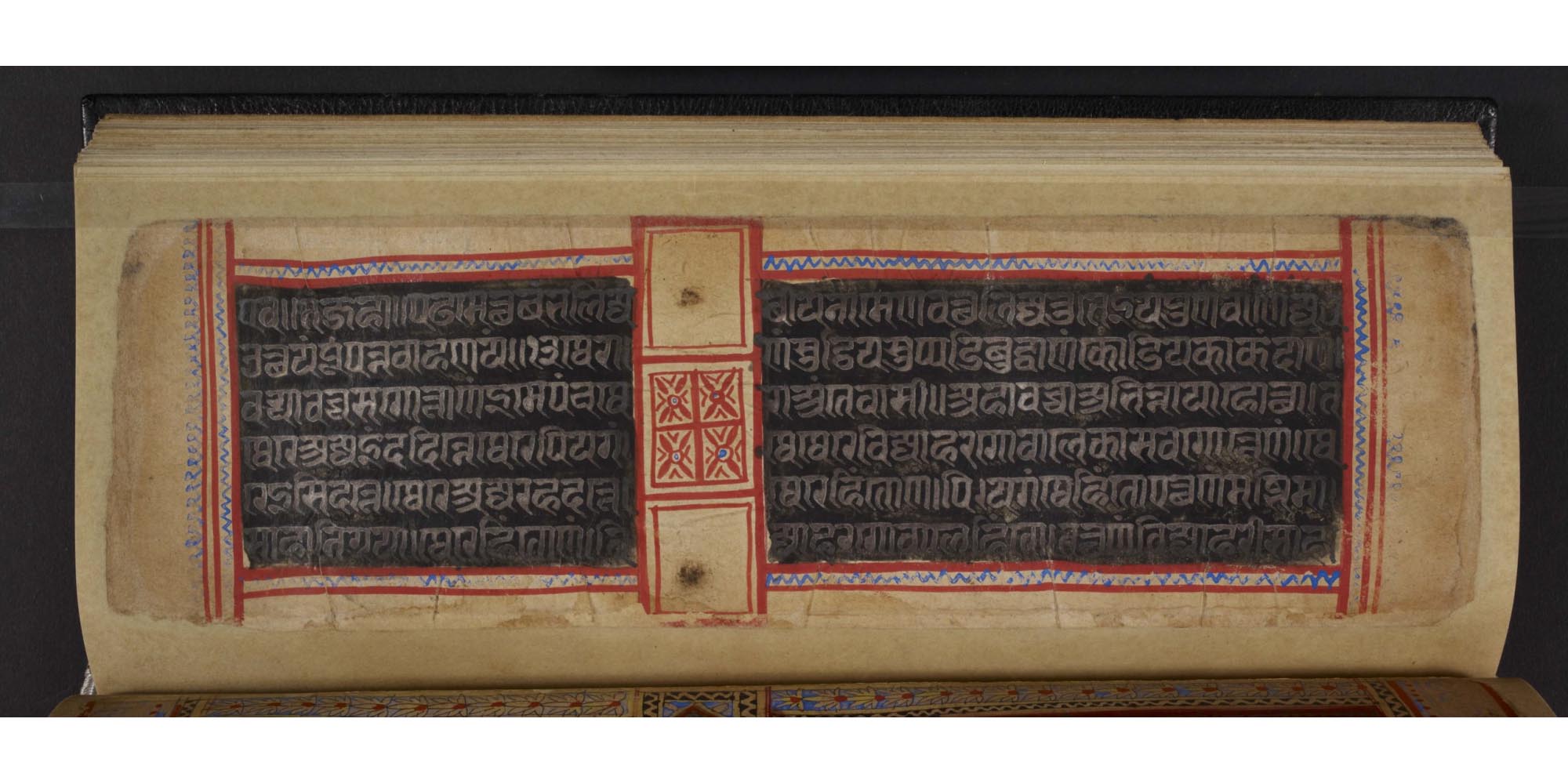 Background
The Kalpa-sūtra is the most frequently illustrated Jain text of the Śvetāmbara sect. It is read and recited by monks in the festival of Paryuṣaṇ, which takes place in August to September each year.
The first part of the Kalpa-sūtra deals with the lives of the Jinas, especially Mahāvīra, Pārśva, Nemi and Ṛṣabha. It features almost identical stories of their births, lives as princes, renunciation, enlightenment and emancipation.
The second part – Sthavirāvali – is a praise of the early teachers of Jainism. The third part – Sāmācārī – deals with particular monastic rules to be followed during the rainy season.
This manuscript also contains a version of the story of Kālaka, which follows the Kalpa-sūtra. Written in 1434 CE, the manuscript belongs to the early phase of Jain miniature painting.
1
Source:

The British Library Board

Shelfmark:

I.O. San. 3177

Author:

unknown

Date of creation:

1437

Folio number:

91 recto

Total number of folios:

155
Place of creation:

Patan, Gujarat

Language:

Ardhamāgadhī Prākrit in Devanāgarī script

Medium:

opaque watercolour and gold on coloured paper

Size:

29 x 9 cms

Copyright:

CC0 1.0 (Creative Commons Public Domain)

Image Copyright: